on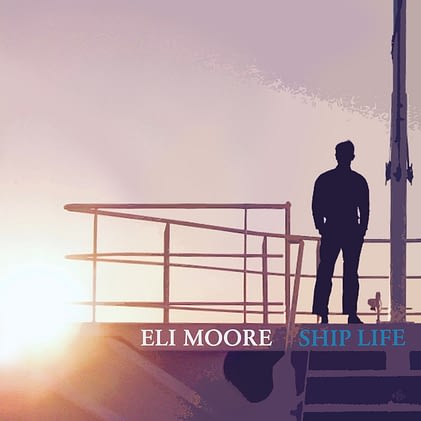 Long ago and far away I blogged. Then I stopped. Now I am back, briefly, to plug Junior's debut album before this blog goes down the digital gurgler.
Master Eli Moore spent the last three years seeing the world (47 countries at last count), improving his killer piano chops, falling in and out of love, experiencing many experiences, and writing amazing songs about it all.
Which brings us to "Ship Life".
Honestly, I have not had so much fun since the hogs ate my sister.
Eli wrote all the songs, produced the album, and even designed and wrote the extensive liner notes.
Thankfully, he got his looks from his Singaporean momma, plus her mad art skills. From Poppa hog, he got his word chops. All together, he's a total creative bad-ass.
If you happen to be in Auckland, New Zealand on July 21, 2017, drop by Parnell's Juice Bar for the album's debut bash. Eli will autograph a copy and I'll buy you a beer, if you behave, mate.
In the meanwhile, head over to Junior's website elimooremusic and check out the Q&A. Pretty interesting, innit?
And just because I like you, click here… and you can watch the video/clips that Junior produced as part of his fundraising effort.
Plus here's a great review.
And with that said, it's time to go walk Kasey in the boggy paddocks, to feed the chooks and check on the sheep, cows, pigs and horses.
Oh, did I forget to mention the bit about retiring to a farm in Northland, New Zealand?
Hmmm. Must be the Old Timers.
Cheers.
P.S. Two years later, Junior just finished a gig with the B.B. King Blues Band on the Koningsdam cruise ship. Wuz great.